Mercedes Benz & Used Car Dealer near Lewistown PA
Welcome to Mercedes-Benz of State College
Visit Mercedes Benz of State College from the Lewistown, PA Area for Great Service
At Mercedes Benz of State College, located just down the street from the Lewistown, PA area, we urge you to check out our incredible list of impressive resources. We know that many of our amazing customers will turn to us time and time again because of all that we can offer. Whether you are looking for a new vehicle, a used vehicle, the right service, or just someone to talk to about buying logistics, then we have got you covered. Reach out to us today with any questions, or find out more about how we can help.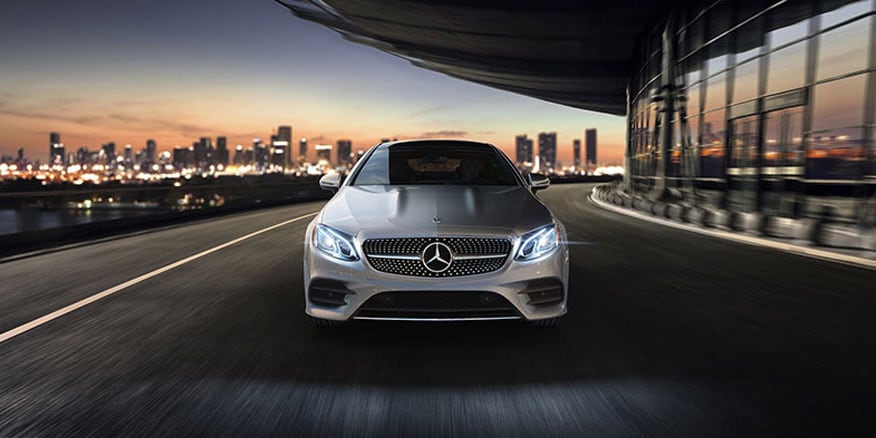 New and Used Inventory
We are delighted to be able to provide the Lewistown, PA area with incredible access to a great new and used inventory. Our new inventory features the most exciting Mercedes Benz vehicles on the market, and will help you to seize every adventure. We also offer plenty of used models for those of you looking for an awesome vehicle that can help you to save money as well.
Financial Department
With our financial department, you will be able to get the vehicle pre-approval that you are looking for. This department is readily available to answer any of your questions, and to really help you find out more about what path is right for you.
Service and Parts
Finally, with our service and parts departments at your fingertips, you can easily and seamlessly get the services that you need. Keeping your vehicle in great shape is easy when you work with us. And, we also offer genuine OEM parts to really help your vehicle remain in the best possible shape.
At Mercedes Benz of State College, we urge the Lewistown, PA area to reach out to us today with any questions that they might have. Or dealership is eager to help you find success, and to help you make all of the right decisions throughout the car buying process. We welcome you to visit our dealership today to enjoy the test drive that has been on your mind.
Mercedes-Benz of State College

127 Leisure Lane
State College, PA 16801

Visit Us Today
One of the best ways to find out about all that we can offer, is to visit our dealership. With our help, we know that you can find the right vehicle, or get the service that you need. When you visit us in person, you will really be able to see that we are the best option for you, and can help you succeed through and through. We urge you to reach out to us today with any questions, and to find out more about the many great things that we have to offer. Follow the comprehensive directions list that we have provided in the details below, and then reach out to us with any questions.
Take Shaw Ave to S Walnut St
Head northeast on Chestnut St toward Logan St
Turn left onto Shaw Ave
Street View
Follow US-322 W to US-322 BUS W/Boal Ave in Boalsburg. Take the US-322 BUS exit from US-322 W
Turn right onto S Walnut St
Turn left to merge onto US-22 W/US-322 W/US-522 S toward State College
Keep right to continue on US-322 W
Take the US-322 BUS exit toward Boalsburg/Atherton St
Follow US-322 BUS W/Boal Ave, PA-45 W and PA-26 N to your destination in Ferguson Township
Continue onto US-322 BUS W/Boal Ave
Turn left onto PA-45 W
Turn right onto PA-26 N
Turn right onto W Whitehall Rd
Turn right onto Leisure Ln
Turn left
Turn left
Turn right
Turn right
Turn right
Destination will be on the right