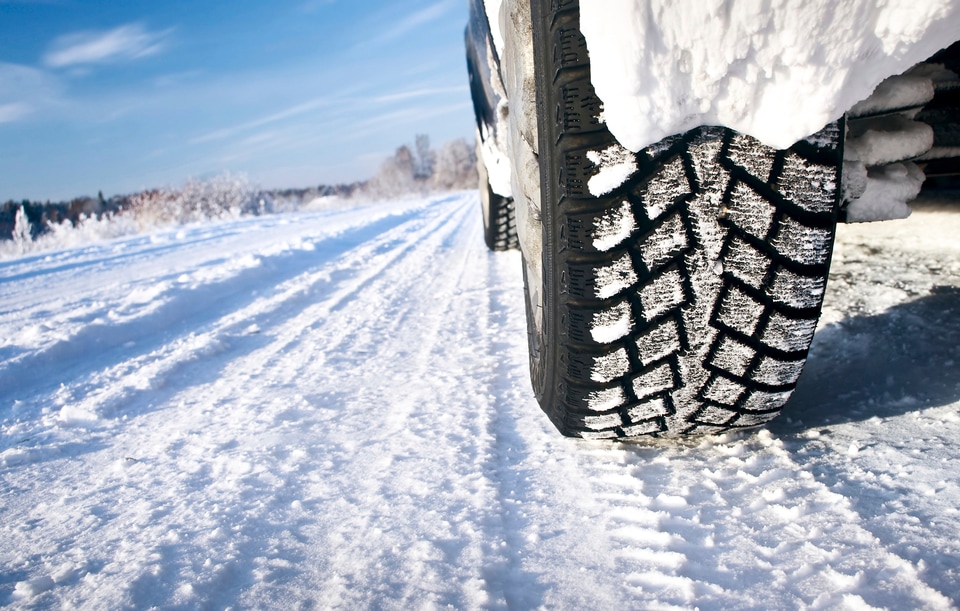 Many people question whether purchasing winter tires is necessary. It costs more money to buy a second set of tires, instead of just using all-seasons, and you have to pay to get them put on and taken off in the spring. So is having winter tires worth it? The short answer is: YES!
Winter tires are designed to handle whatever winter weather may come your way. They are created with a softer rubber, to allow for a better grip, and deep tread patterns that are perfect for snow and ice. All-season tires work alright, but they are about the same as a half-worn winter tire even when they are brand new.
Why is it important to have winter tires?
Let's say that you're driving your friends and family home from a late movie. It snowed while you were enjoying the show and the plows haven't been able to clear all of the leftover powder. All of a sudden the light in front of you turns red and you slam on your brakes. If you have all-seasons or summer tires, your car isn't going to stop. The tires have no grip or traction and you will slide right into the intersection. If you have winter tires on your vehicle, they are going to hold tight to the snow and allow you stop before the opposing vehicles enter.
Where can I find winter tires?
Here, at Mercedes-Benz Of State College, we have a wide variety of winter tires available. To find the exact tires for your vehicle, go to our Tire Center and input your vehicle's information and what you need for your vehicle. Then we will find tires that we recommend. Browse through them, making sure to check our tire specials while you're there, and then schedule a service appointment at our service department to have them installed.
We are also here, either by phone or text, to help you at any time. Feel free to contact us or stop by our Mercedes-Benz of State College dealership and let us help you find the perfect winter tires for the upcoming snowy season.